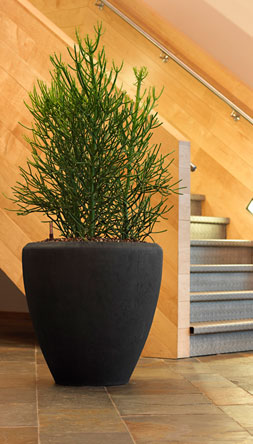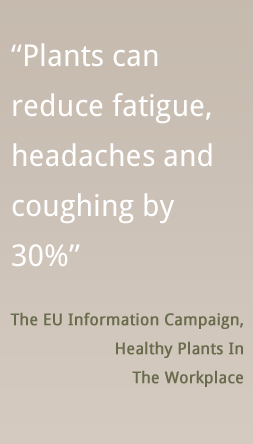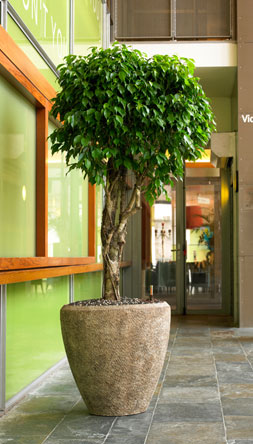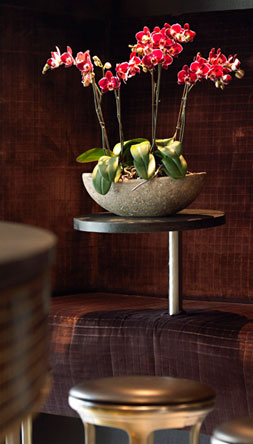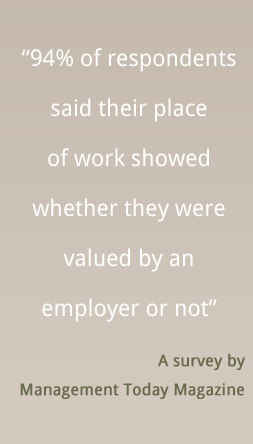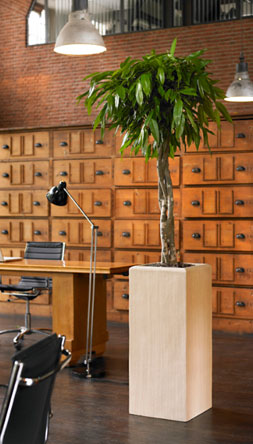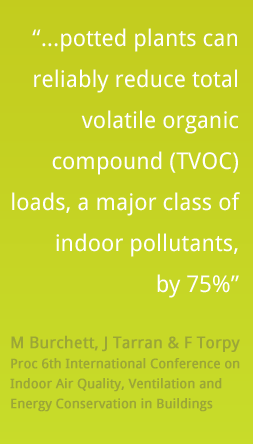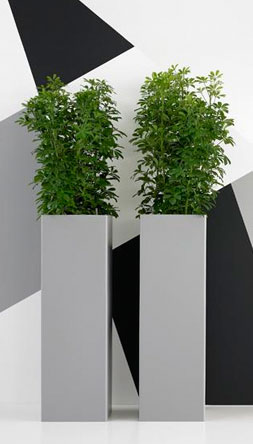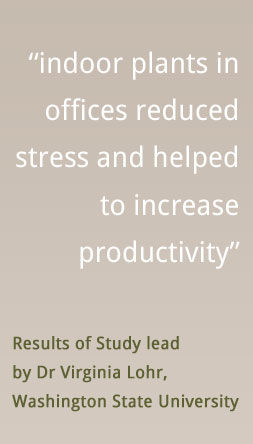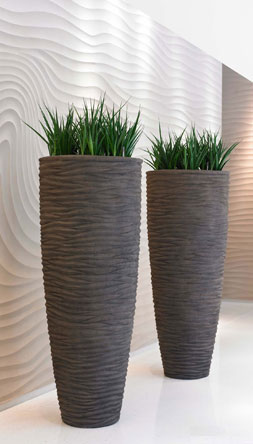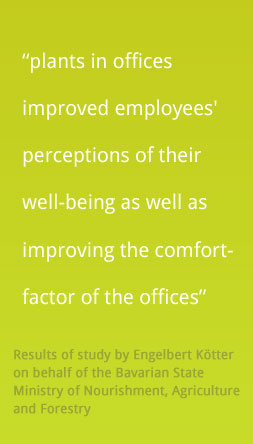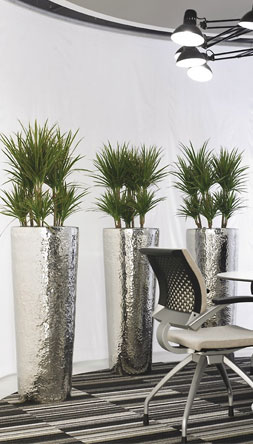 You probably already know about the proven advantages of office plants and, for any organisation serious about their corporate image and working environment, planting is an essential element of workspace design. Good managers realise that investment in their working environment will result in increased productivity, workforce motivation and ultimately business growth.
Permeating the workspace atmosphere of customers every day, our Plants at Work impress clients and inspire staff by injecting life, vitality and prestige.
Scientific research has proved that well-maintained live planting in offices leads to increased staff enthusiasm and reduced absenteeism but it's not only psychological advantages that plants bring:
Live plants significantly

improve air quality

by generating oxygen and absorbing carbon dioxide by photosynthesis.
They

humidify and cleanse the atmosphere

by removing dust and airborne pollutants.
They are an effective means of

combating adverse effects

of air conditioning
As well as the undeniable visual and physical benefits, plants can also be used for a range of practical solutions:
distinguishing

a route or entrance-way
creating a live

focal point

from a "dead corner"

covering

a visually unattractive feature
providing a

privacy

or

acoustic screen

.
Indoor Plants Surrey & Sussex
Although our services are concentrated in London, Surrey and Sussex, organisations with other locations across the UK enjoy the same exceptional experience through our carefully selected team of Approved Service Centres.
Whether your premises are a state-of-the-art skyscraper or a picturesque rural building, we design for all styles of environment - our creative team excel in developing solutions for even the most demanding of criteria!
For further information or to discover how we could transform your workspace, ask a consultant to visit your premises. Contact Us